On-site inflatable protective packaging solutions - Toner cartridge packaging solutions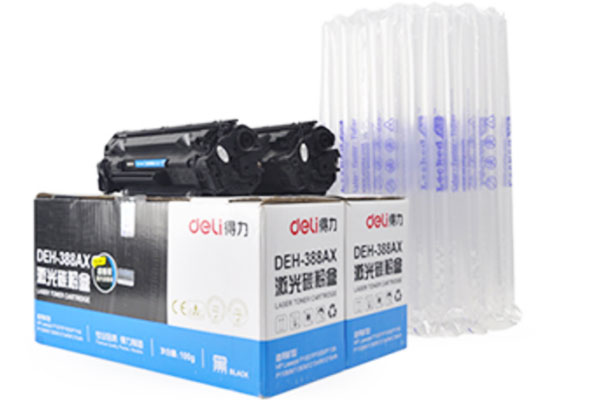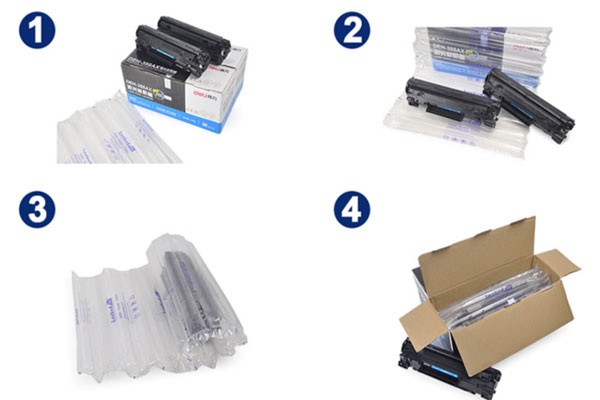 Air cushion packing benefits:
Save Time

Fully automatic cushioning air cushion machine can automatically produce air cushion tube, free manpower, save more than 1 workstation for you.
Reduce the packaging breakage rate
Slow-punch packaging advantages: resistant to the Locked Air air cushion film that is worn, an bear 5 0KG of pressure, offset the impact from all angles.
Reduce the volume and weight of the packaging

To provide customized specifications of air cushion film/ air cushion pillow, minimize the size of the outer packaging of the cartridge and additional packaging materials, saving freight costs.
Save storage room
on-site on-demand inflatable, avoid large-volume packaging materials storage occupation.




Environmentally friendly/safe packaging materials

Air cushion film approved by ROHS(SGS) Air cushion Machine approved by CE(TUV SUD).