Locked Air air cushion films are made from 100% recyclable air bag packing material, with outstanding impact resistance and puncture resistance. Air bag packing material is designed to avoid defleting during the transportation, absorb the shock by expanding the film without . Locked air bag packing materials are strong, clean, low cost and environmentally friendly.
The LDPE based air cushion film is crystal clear, and with customized logo print, that will increase opening impression. While the HDPE based air cushion film can be very thin to reduce the cost.
Our versatile model LA-E3S Multifuction Mini Air Cushion Machine can support all kinds of air cushion film and inflatable packaging bags for your packaging safety in any need.
Air Pillow Bag-MEX Series
For void fill use, to improve packaging efficiency extremely.
Film packed in carton, 24,000 bags available per carton, reducing the air bag packing material loading effort.
Easy tear line, you can splice continuous air pillows easily with no damage on adjoining pillows.
With tension release structure, more air can be blew in.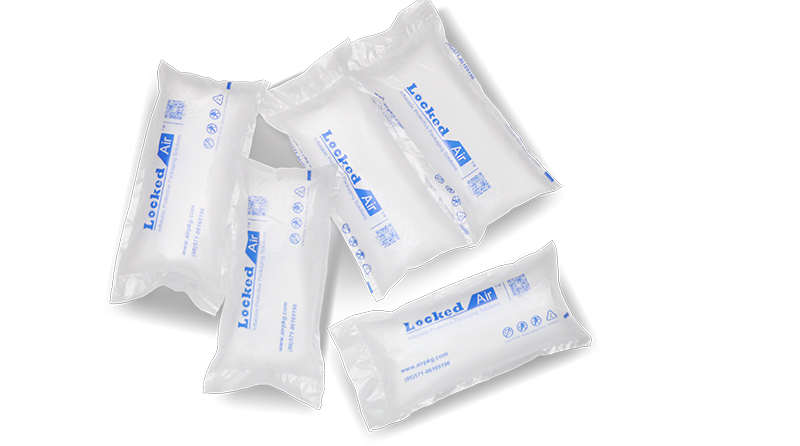 Air Column Cushion Bag-MFA series
For side/bottom protection use, to replacing the air column bag.
Save labor resources, and low cost
Efficient to fulfill most packaging demand.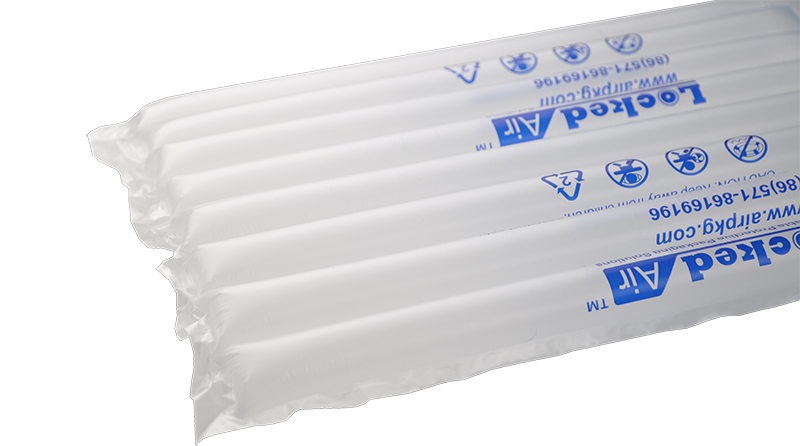 Bubble Air Cushions-MFB series
For wrapping use, to absorb the shock and avoid the surface scratching.
Optimized air pipe and bubble shape, have better loading capacity.
More air is blown in per square meter.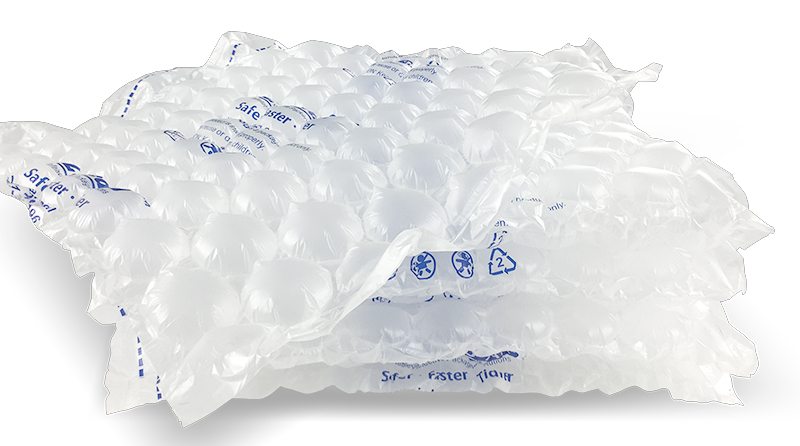 Technology of Air Cushion Film:
Dynamic sealing technology, including linear pressure, temperature auto-adjustment and tension control.

Air control and patterned air channels design.

Supper long distance delivery system, C type pipe fills empty design.
Advantages of Air Cushion Film :
Strong seal

No air leakage

Positive inside air pressure

High uniformity

Maximum value of film

High efficiency integration system
BJT company focus on providing the total best inflatable packaging airbags in the inflatable protective packaging field. We own a number of patents and real case experience, also setting new standards in various applications. BJT company aims to make a substantial contribution to improve customer packaging safety, cost effectiveness, and sustainability to ensure significant customer benefit.