Bags filled air bags also known as inflatable bags, fill air bags, bags air bags, inner fill air bags, new product filling protection methods.
Advantages
Beautiful and generous, improve the user experience, improve the corporate image-clean, no debris;

Reduce costs-- shorten packaging time, increase worker capacity3-6times;

Environmental---SGS certified RoHS environmental materials, smooth worldwide, filled with air. It's the world-class green resource.
Customer case
A bag factory from Yiwu, the original filling material for filling paper, is now replaced for Hangzhou BingJia tech. for its design of air bags, not only filling convenient, but also make the bag beautiful and generous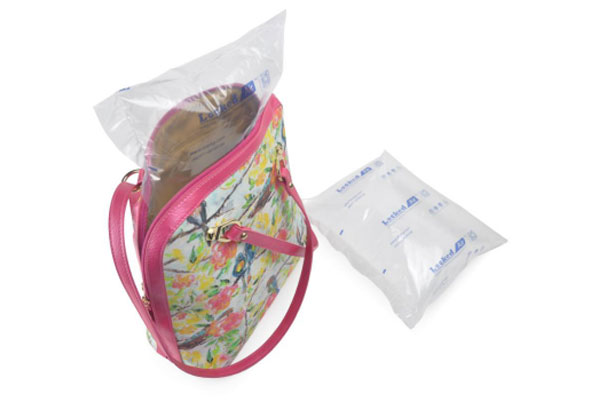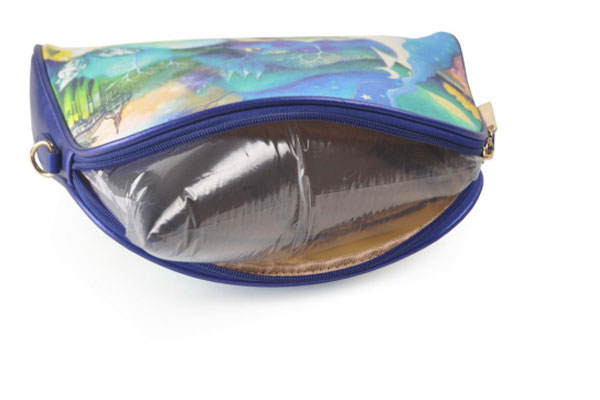 Filling package scheme diagram
Customer Experience : Material Cost: Material cost comparable compared to filled paper.
Labor cost: customize air bags of corresponding specifications for 3 kinds of bags, 1 bag for 1 bag, without pretreatment, filling speed is 3-6 times of the original, saving labor cost.
Cost data: domestic.
Consumers: the overall aesthetic and generous bags, high degree of consumer satisfaction, and further enhance product image and enterprise competitiveness: foreign orders: to solve foreign bags orders paperless filling requirements, expand foreign markets.
Factory filling party scheme:
Cushion, air cushion machine and air bag consumables, Han in manufacturing various specifications of air bag;

Customize bubble bag feeding system to produce and store bubble bags in real time, make full use of factory space and reduce storage area;

Workers fill the station to achieve head-up picking, convenient and fast.