Objective
With the acceleration of the pace of life, more and more people tend to shop online, the advantage of online shopping is that even if thousands of miles apart, you can buy satisfactory items. Of course, you can also buy all kinds of fresh seasonal fruit. However , in the face of the ups and downs along the way , the goods are often damaged , which has roubled many buyers .
Traditional packaging problems
Fruit in transit easy to collide with the box, friction, will cause the fruit broken or broken skin, resulting in the decay of fruit. Now many businesses are using paper skin for isolation protection, but there will often be skin damage, because the surface of the paper is rough, and it doesn't protect thin fruit at all.
C-Methyl Packaging Scheme Demo
Traditional packaging of fruit in the transport process will still have a variety of problems. To ensure that the fruit handling, transport must do a good job of buffer protection packaging. Buffer air cushion bag can solve this problem, the road bump with the protection of air cushion bag, all kinds of fruit can pass through the long road, and finally safely reach the hands of the buyer.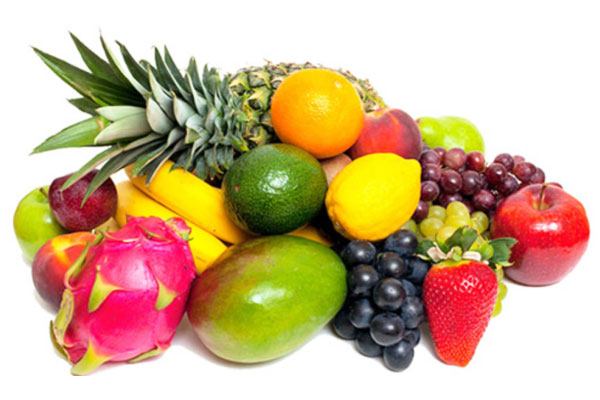 Packing demonstration steps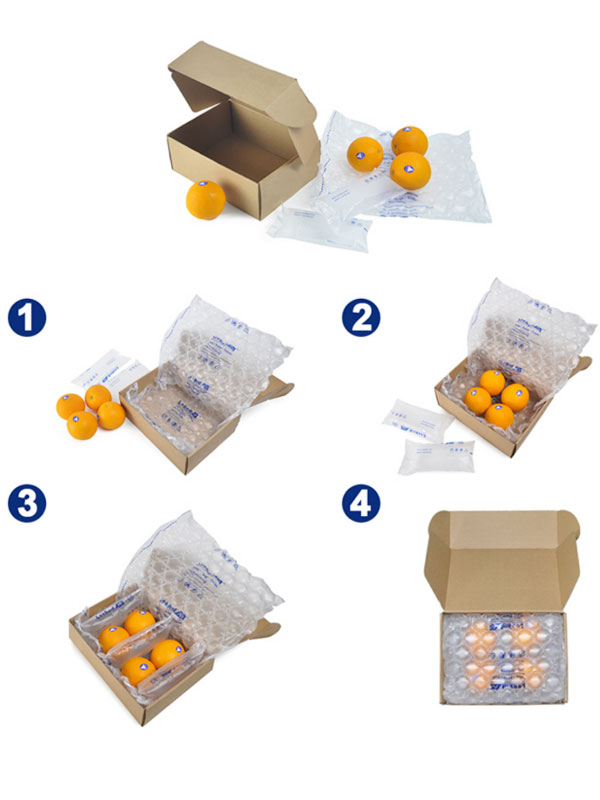 Figure 1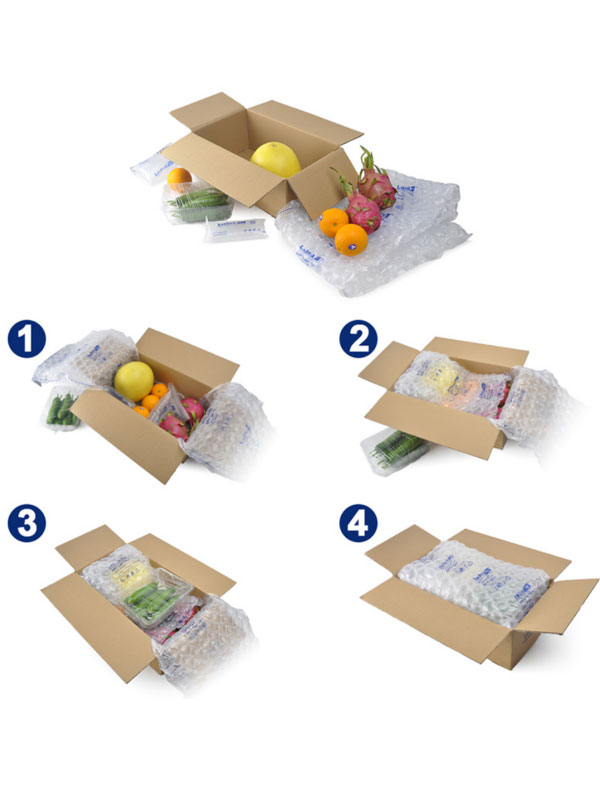 Figure 2
The correct protection package should be in the bottom of the box, all around the bubble cushion buffer protection, after loading the box in the top of a layer of bubble pad, do a good job of comprehensive protection, to ensure that the fruit transport bump damage. Buffer bubble pad texture is soft, light, will not wear the fruit skin, its super shock-absorbing can be able to overcome the fruit in transit collision, bump, really do transport buffer protection.
Cushioned hovercraft advantage
Space-saving-the equipment is exquisite and compact, with a very small footprint, making it ideal for table-top packaging equipment.


Easy to use- the device is removed from the box, plugged in to the power supply with inflatable film can be used.

Flexible mutil-use can be installed at a decentralized packaging work site or online for efficient filling work.


Environmental characteristics-on-site inflatable, no need to occupy the large reclamation transport space, effectively reduce the impact of transport energy loss.


A variety of inflatable bag sizes to choose from-a variety of width and length sizes of inflatable films to choose from, can be made in different sizes of inflatable bags.