In today's dynamic world of logistics and e-commerce, there is an unprecedented demand for efficient and sustainable packaging solutions, and our company-BJT has introduced LockedPaper-C2 paper cushion machine to change the way we protect our goods.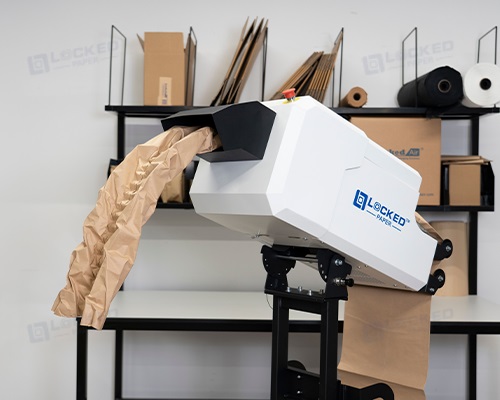 At the forefront of sustainable packaging, LockedPaper-C2 paper cushion machine offers a range of advantages that sets it apart from traditional methods. With its cutting-edge technology and user-friendly features, it ensures that your products arrive at their destination in perfect condition.
Enhanced versatility and efficiency
LockedPaper-C2 paper cushion machine adapts to various packaging needs, offering multiple possibilities for packaging. Its paper feed mode and cushion width can be adjusted, allowing you to create packaging solutions tailored to specific products for maximum protection.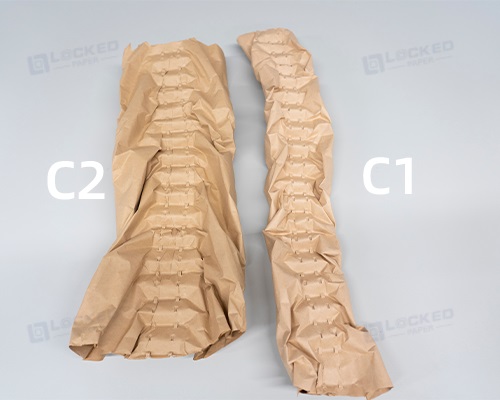 Simplified maintenance and operation
LockedPaper-C2 paper cushion machine adopts a modular design to ensure easy maintenance and repairs. Its smooth internal channels significantly reduce the chances of paper jams and misfeeds. The intuitive interface and programmable control panel enable beginners to quickly operate the machine. Furthermore, the machine's height and head angle can be adjusted to accommodate the operator and workbench height, ensuring ergonomic usability.
Environmental responsibility
With LockedPaper-C2 paper cushion machine, you can embrace sustainability by using recyclable and biodegradable kraft paper. Combining your brand with eco-friendly solutions can enhance your corporate image and cultivate customer loyalty. This automated equipment promotes environmentally-friendly packaging practices, reduces your carbon footprint, and meets the demands of eco-conscious consumers.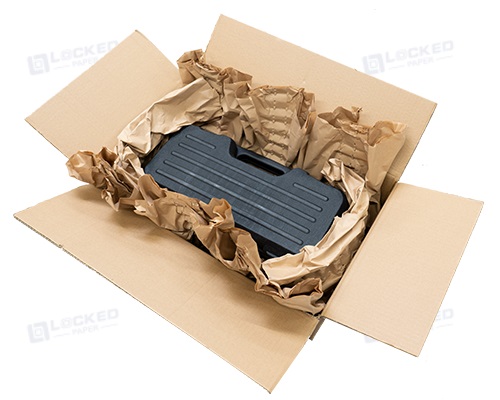 Suitable for businesses of all scales
Whether you are a small e-commerce company or a thriving logistics giant, LockedPaper-C2 paper cushion machine aims to improve your packaging process, increase efficiency, save time, and optimize costs, enabling your business to expand and stand out.
In conclusion, LockedPaper-C2 paper cushion machine is an automated device that unlocks sustainable and efficient packaging experiences. If you also want to support sustainable development and learn more about LockedPaper-C2 paper cushion machine, please feel free to contact us to change your packaging methods and pave the way for a greener future.