Bangkok, Thailand— BJT, a leading provider of professional cushioning packaging solutions, showcased their latest innovations at ProPak Asia 2023, captivating industry professionals with their advanced products.
Taking place from June 14 to 17 at the Bangkok International Trade & Exhibition Centre (BITEC), ProPak Asia 2023 provided the perfect platform for BJT to highlight their expertise in cushioning packaging. The company's booth, marked with the designation AL48, drew the attention of attendees seeking efficient and reliable solutions to protect their products during shipping and handling.
BJT's flagship brands, LockedAir and LockedPaper, are dedicated to providing state-of-the-art cushioned packaging solutions. With a focus on sustainability, BJT demonstrates their commitment to reducing environmental impact without compromising performance or functionality.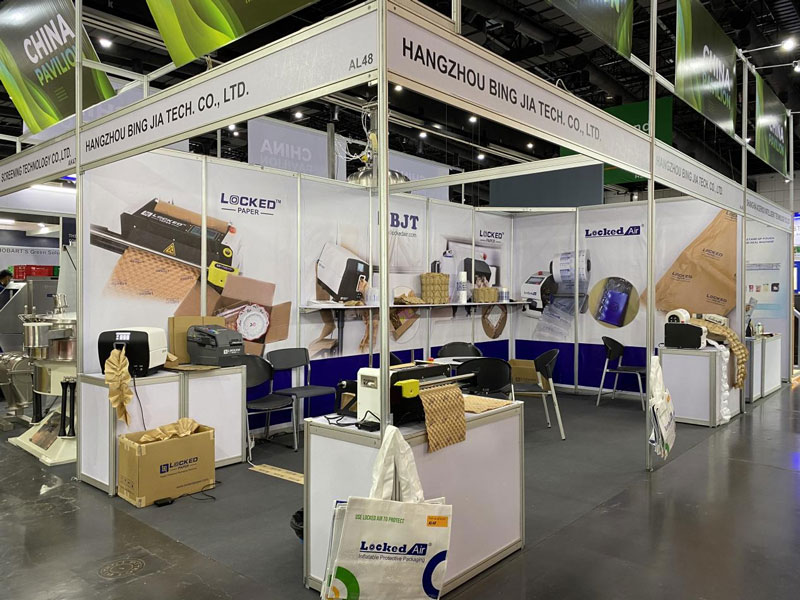 Under the LockedAir brand, BJT presented their latest product, the Paper air cushion. This innovative solution offers exceptional cushioning properties while being 100% biodegradable and recyclable. Attendees were impressed by its ability to protect delicate items during transit while minimizing waste and environmental footprint.
Complementing the Paper air cushion, BJT also showcased the LA-E5P industrial-grade air cushion machine. This cutting-edge device sets new standards in cushioning packaging with its blade-less design and Teflon belt-free operation. Boasting high-speed capabilities of up to 30m/min and a user-friendly touch screen interface, the LA-E5P offers unmatched efficiency and ease of use.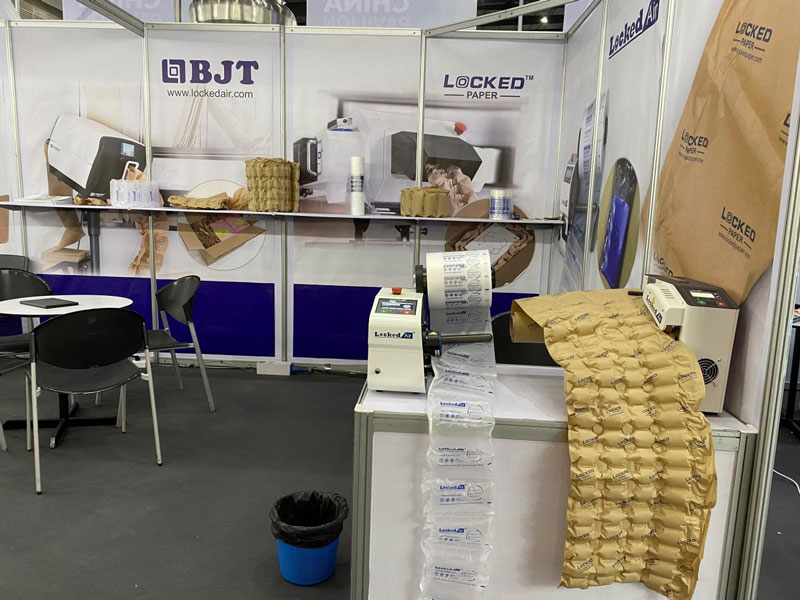 Under the LockedPaper brand, BJT presented a range of eco-friendly and efficient cushioning packaging solutions. The Inbubble Paper Bubble Machine garnered attention with its paper-based bubble wrap that provides reliable protection for fragile items while being recyclable and sustainable. The LP-V1 Paper void-fill machine, with its patented "V" shape design, demonstrated enhanced paper consumption efficiency, enabling businesses to optimize their packaging operations while minimizing waste. Additionally, the EG100 Water-activated Tape Dispenser showcased its large water bottle capacity and multifunctional modes, providing an eco-friendly alternative to traditional tape dispensers.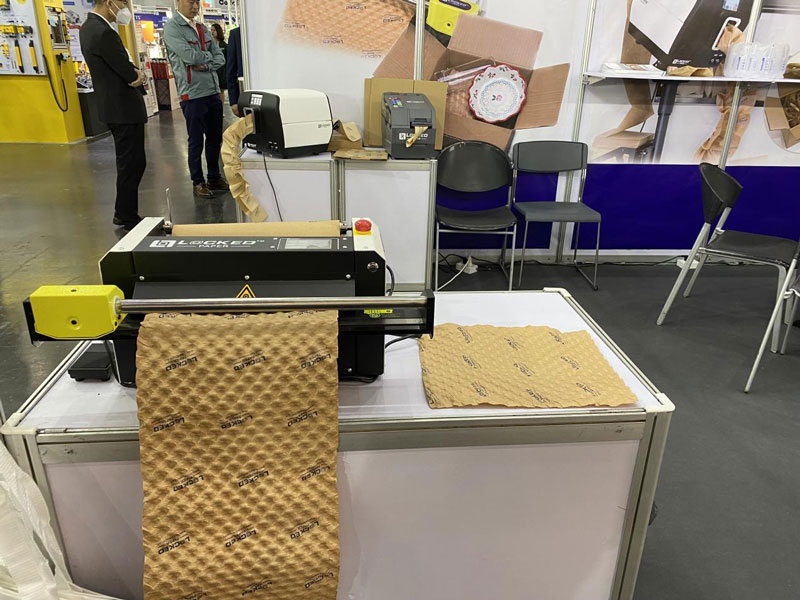 Throughout the exhibition, BJT's booth attracted a significant number of industry professionals interested in exploring sustainable cushioning packaging solutions. BJT's dedication to delivering advanced and eco-friendly products aligned perfectly with the growing demand for sustainable packaging practices across industries.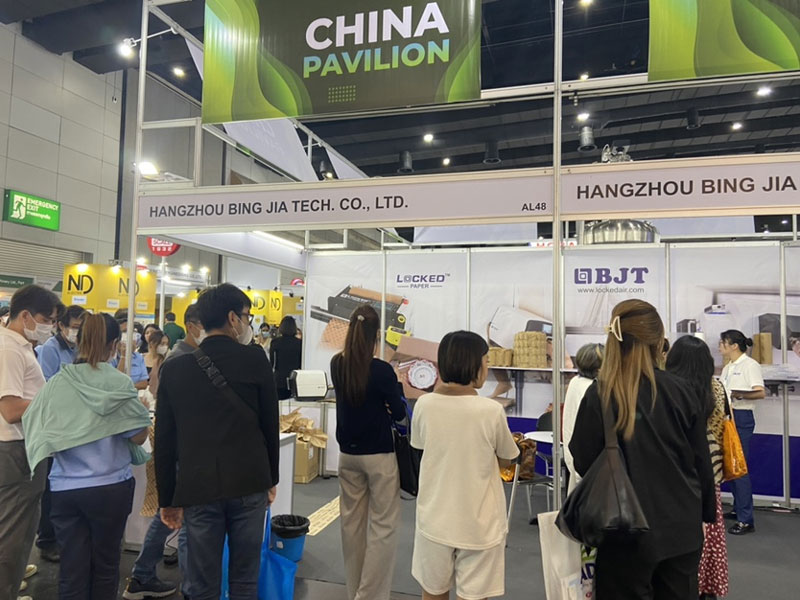 ProPak Asia 2023 served as a testament to BJT's commitment to excellence in cushioning packaging. With their innovative solutions and focus on sustainability, BJT continues to set new benchmarks in the industry, providing businesses with reliable, efficient, and environmentally-friendly cushioning packaging options.